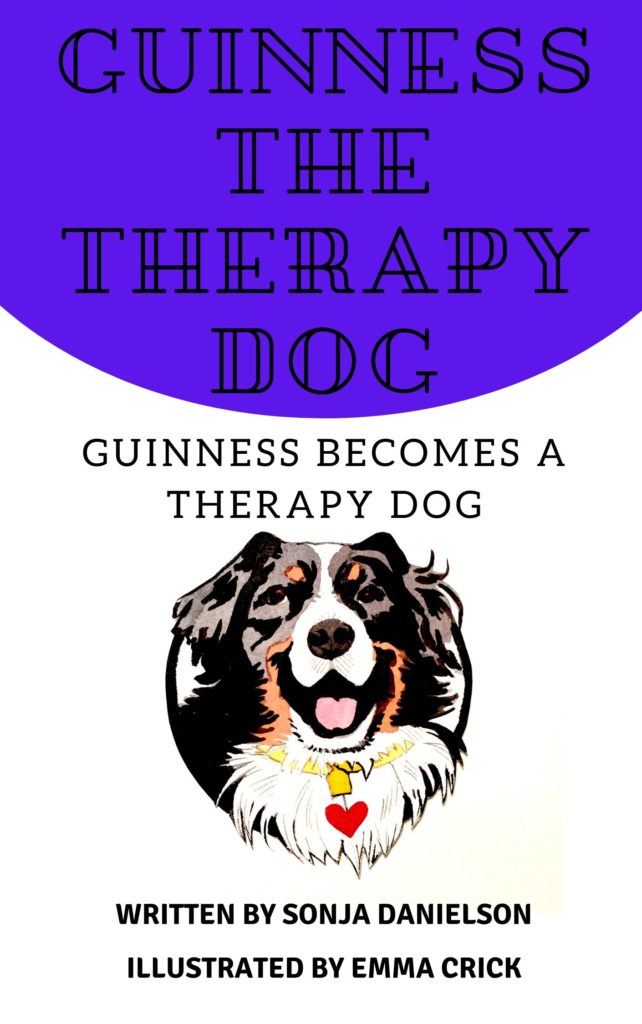 This is the cover for the first book in the Guinness the Therapy Dog series. This is a new series featuring Guinness, a 95-pound Bernese Mountain Dog, who wants to do something meaningful.
At the suggestion of his older sister, Lucy, a rescued mutt, he decides to become a therapy dog.
Read about what it took to become a certified therapy dog–training, assessments, and a whole lot of self-control!
Available exclusively on amazon.com, these books are available in paperback and ebook.
I hope you enjoy reading about Guinness the Therapy Dog! Sonja