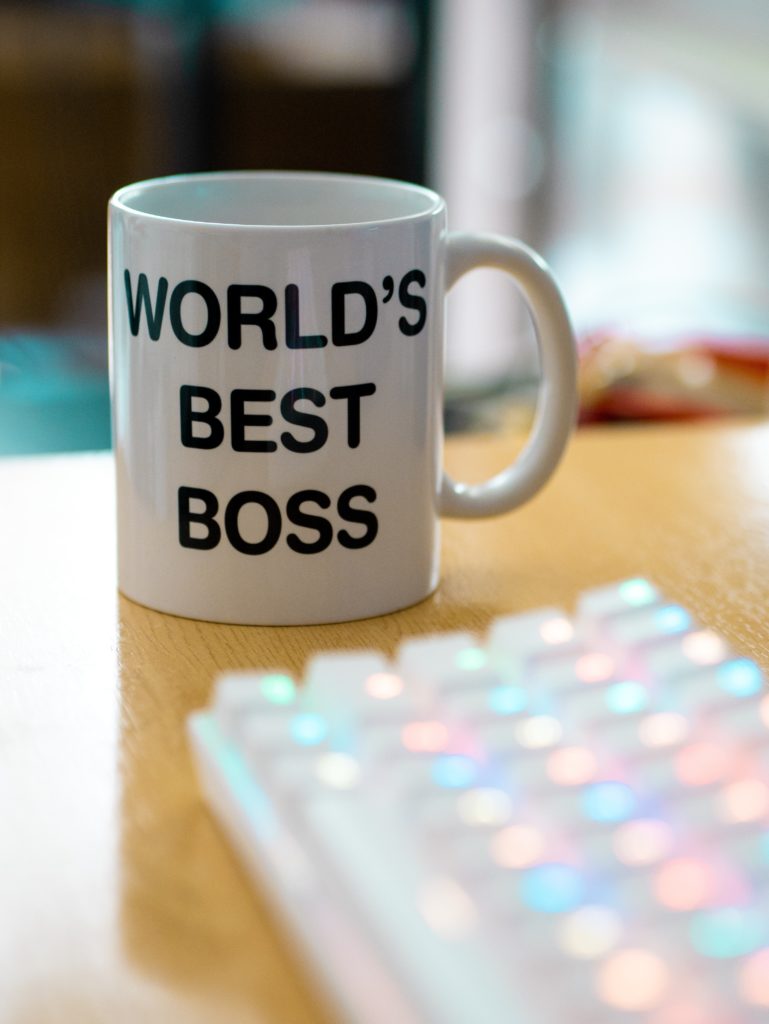 I am a small business. So small, in fact, that I am the only person. Writing can be a lonely business. When I lean against the virtual water cooler to gossip, I talk to my dogs, including Guinness the Therapy Dog. They listen but don't have any gossip of their own.
On the plus side, I am always the employee of the month!
I generally sit at the dining table to write. It is my designated writing space and gives me full access to my dogs, my tea, and my DVD player. I think my time in the newsroom made it necessary to have noise when I write. I usually stream Netflix or Amazon Prime or have one of my many movies playing. I don't watch much, just hear the dialogue. Generally, I don't even listen very closely, I just seem to need the noise.
Why don't I listen to music?
It's too distracting! Who'd have thought?
As I said, I think it goes back to my days in broadcasting when three or four police and fire scanners were blaring behind me, reporters were scanning their video or talking, and there was general 'stuff' going on around me.
Editing is a different story, and I need quiet. But during the initial creation (the icky first draft), I need the background noise.
I know. Don't judge! Sonja