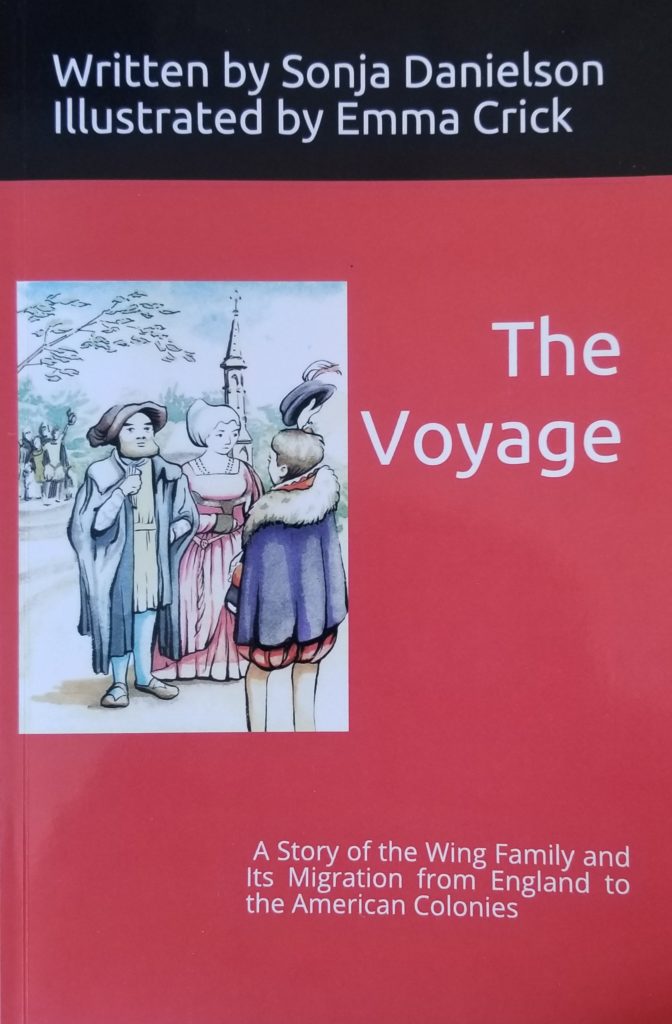 The Voyage: A Story of the Wing Family and Its Migration from England to the American Colonies was on sale in celebration of the U.S. Independence Day. I hope you were able to get your free ebook!
The Voyage tells the story of John Wing as he grows up in England and attends Oxford University. As the monarchy changed England's religious views, he searched throughout Europe for a place to give him the freedom to preach his way.
After traveling and preaching in several European locales, he decided to take his large family to the American colonies–to Plymouth Settlement. He died without realizing this dream, but his widow and sons did arrive and eventually helped found Sandwich, Massachusetts.
The Voyage is an easy-reader and illustrated by the same artist who does the Guinness the Therapy Dog series You can search for the book using my name in the Amazon search bar, or use the quick links on the left side of this website.
Enjoy! Sonja