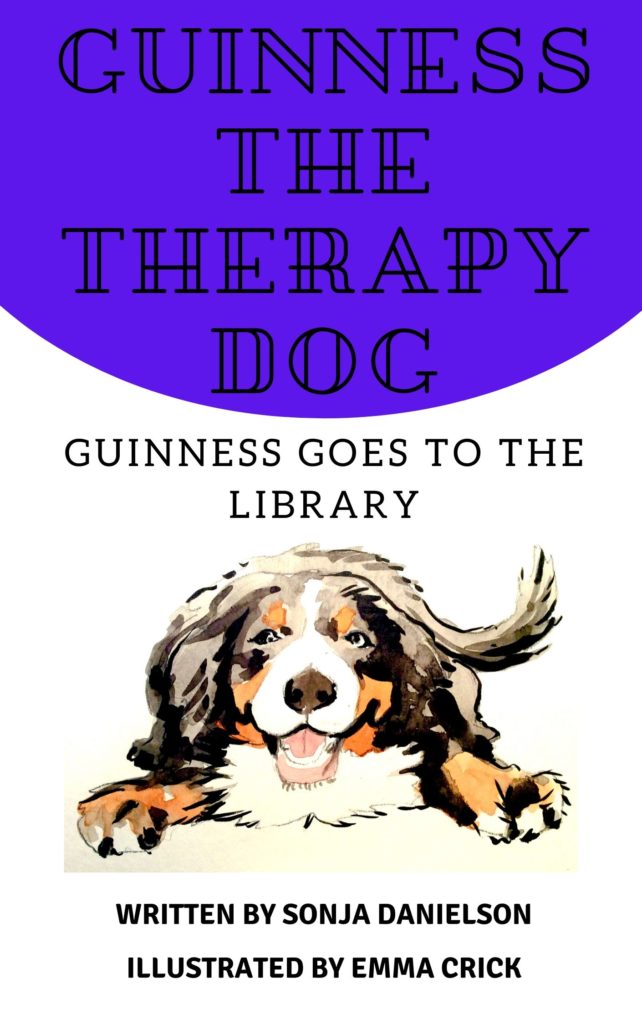 @real_guinness_the_therapy_dog is his Instagram handle. He would love to count you amongst his followers! Guinness the Therapy Dog posts every day and gives a little peek into his antics when he's not 'on the job' and bringing happiness to others.
Guinness the Therapy Dog has a wonderful follower from Japan who paints pictures of him. She uses one of his posted pictures as a model and always adds a pretty flower. This week she painted a picture of Guinness balancing a treat on his nose!
I think it would be fun to showcase art featuring Guinness the Therapy Dog at the back of my future books. If you want to be included, paint or draw a picture of Guinness the Therapy Dog, send it to me at sonjadanielson@gmail.com within the message (not as an attachment, please) and include information that you would like included (first name, age, where you're from-nothing too specific, please.) Also, write that you give permission for the artwork to be published in perpetuity so there are no questions about if it's able to be in a book, or how often/when it appears.
I hope you enjoy reading about Guinness the Therapy Dog! Sonja