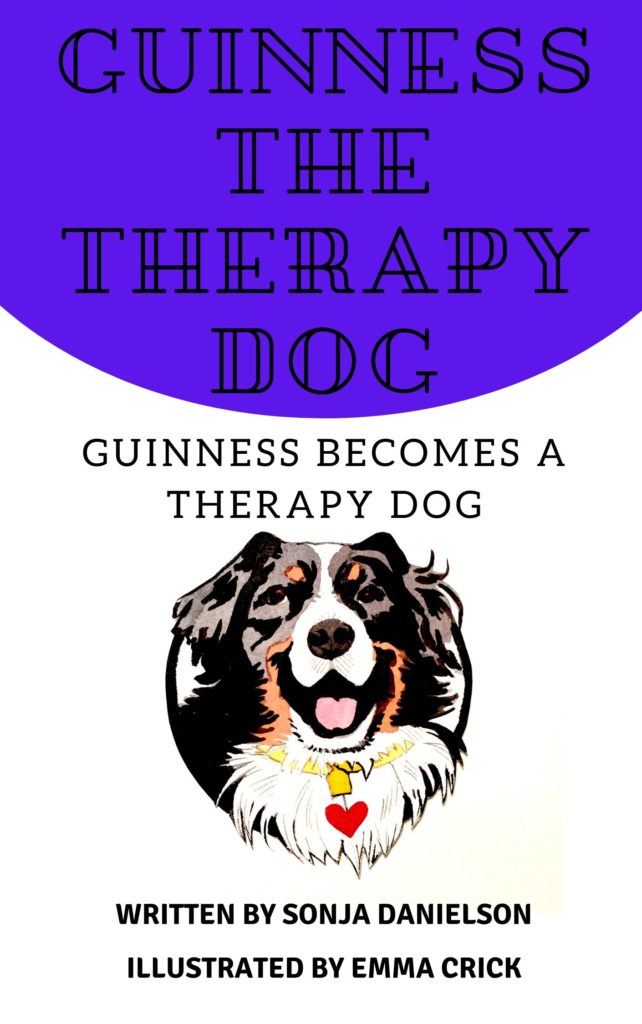 Guinness the Therapy Dog is 95 pounds of love. He has a heart as big as outer space and wants to give everyone as much love as possible.
Also, he doesn't know where his feet land.
Which is why he steps on my feet a lot.
A lot.
Have you ever had 95 pounds land on your toes? It's not pleasant. But aren't a dog's feet soft? Parts of them are. Sure. But those toenails click on the floor for a reason. They're hard…and pointy.
Bernese Mountain Dogs have rounded feet–great for snow but lousy traction on wood floors. Especially laminate wood floors. This means he needs to find purchase on something when he flies out the door to chase a lizard. That's usually my foot.
But I love that weirdo.
He gives back so much more that it's hard to be mad at him. Like now, when he lays quietly on the floor at my feet while I type this. There's all that love I mentioned before.
Do you have a pet that gives you unconditional love? Sonja