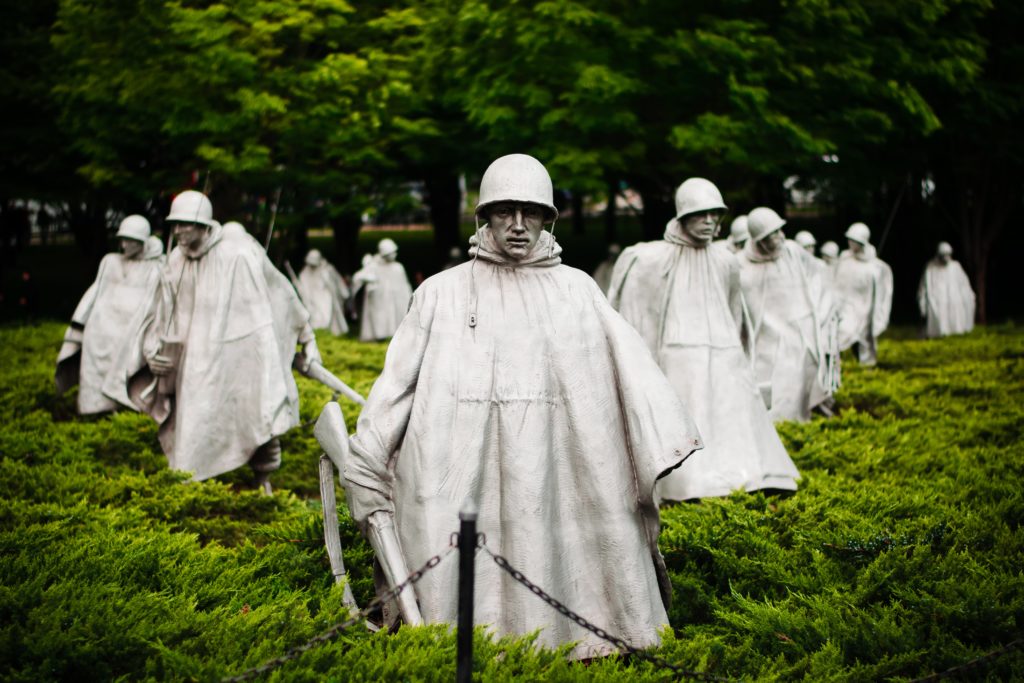 The photo is of the U.S. National Korean War Memorial.
Today is the day we honor the men and women who fought in that war.
The Korean War was a fight against Communism-the first battle in the Cold War. Sometimes called the Forgotten War, the Korean War began in June 1950 and killed 36,000 Americans.
For three years America and its allies fought the North Korean forces.
Peace was attained by President Eisenhower's government and on July 27, 1953 an armistice was signed. All fighting ended.
We honor those who fought in the Korean War.
You are not forgotten. Sonja