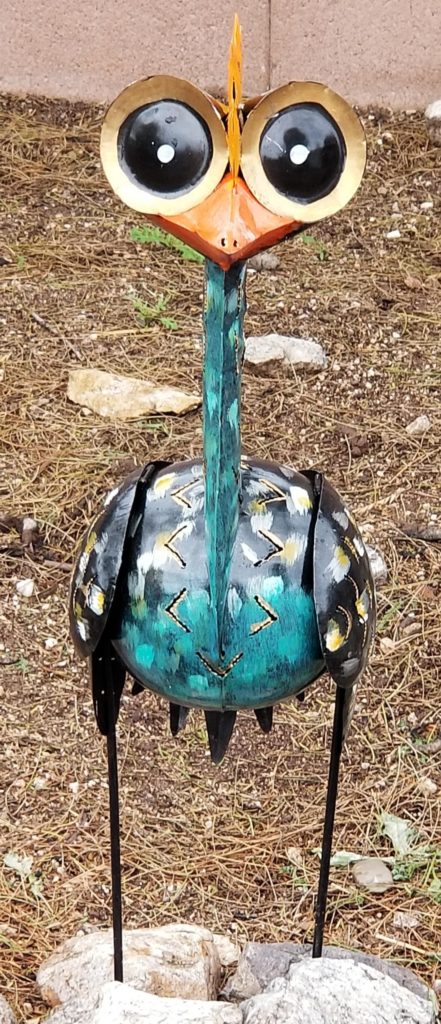 Chickens and garden art.
This one fills both categories quite well!
I love how kooky it is. Some folks don't like how the eyes follow you as you move about the yard.
The wings flap and there's a place to put a tea light inside so it will illuminate at night. I haven't tried it but I wonder how hot the metal will be and if the paint will start to peel off when it is heated.
I think it's time for an experiment!
Enjoy your garden (and don't forget to make a lovely place for the fairies!) Sonja