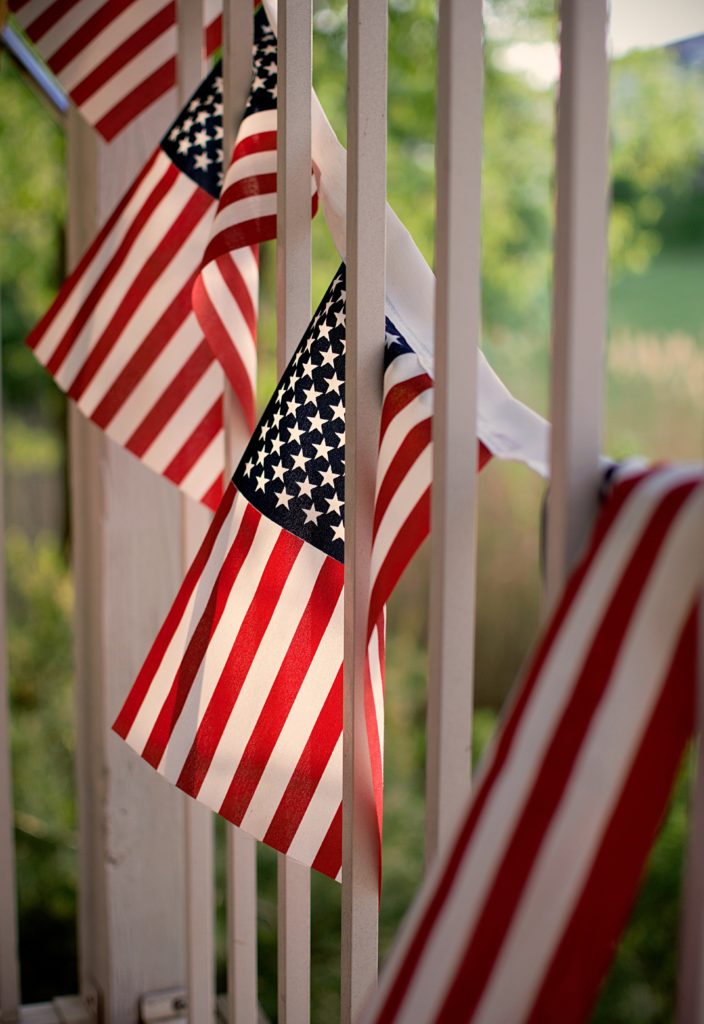 I hope you take some time today to honor those who have fallen. It's the day to thank the soldiers, airmen, Marines, seamen, and those of the Coast Guard who have died in service to their country.
Originally known as Decoration Day, it originated in the years following the Civil War. On May 1, 1865 freed slaves gathered to observe the POWs from one Union camp who had died and were buried in a mass grave. They consecrated the ground, sang hymns, and put down flowers.
In 1868, the holiday was organized by a veteran of the Union Army, General John A. Logan. He selected May 30th as a national day of commemoration for those killed in the Civil War. Named Decoration Day, it was the day to lay flowers on veterans' graves.
The reason for the date is a mystery, but it is thought that May 30th was selected because flowers across the country would be in bloom.
It's possible that General Logan took the idea from Southern women's groups. They were already laying flowers on the graves of Confederate soldiers.
Decoration Day officially became Memorial Day in 1971, and expanded to include all wars, not just the Civil War. The Uniform Monday Holiday Act moved the holiday to the last Monday in May. Veterans groups were against the move, thinking it would make the holiday a celebration of the beginning of summer rather than a time to honor the dead. They have lobbied to have the holiday returned to May 30th to change the focus of the holiday back to its original purpose.
The red poppy is a symbol to remember the sacrifices made by the nation's military. It began in 1915, when poppies grew in battlefields across northern France and current-day Belgium. Wearing a red poppy on Memorial Day began with a World War I poem. A Canadian Lieutenant wrote the poem 'In Flanders Field' after seeing clusters of the red flowers. He was a brigade surgeon in an Allied artillery unit and wrote of the soldiers who had been killed in battle.
A teacher in Georgia read the poem later in 1915 and wrote an accompanying poem, 'We Shall Keep the Faith.' Because of her efforts, the poppy is the symbol of rememberance.
To honor our nation's dead, Americans are encouraged to fly their flags at half-staff until noon, and pause at 3 p.m. local time for the National Moment of Rememberance.
Information for this post was found at History.com.
Sonja