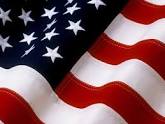 September 17th is the 232nd anniversary of the signing of our Constitution. The U.S. Constitution is the oldest constitution still in active use in the world today and is the basic document of our republic, which protects the individual liberties of all citizens through written law. It stands as a testament to the tenacity of Americans throughout history to maintain their liberties, freedoms and inalienable rights.
Read the Constitution and celebrate Constitution Week, September 17-23. 
The Tucson Chapter, National Society Daughters of the American Revolution, provided the information in this message.