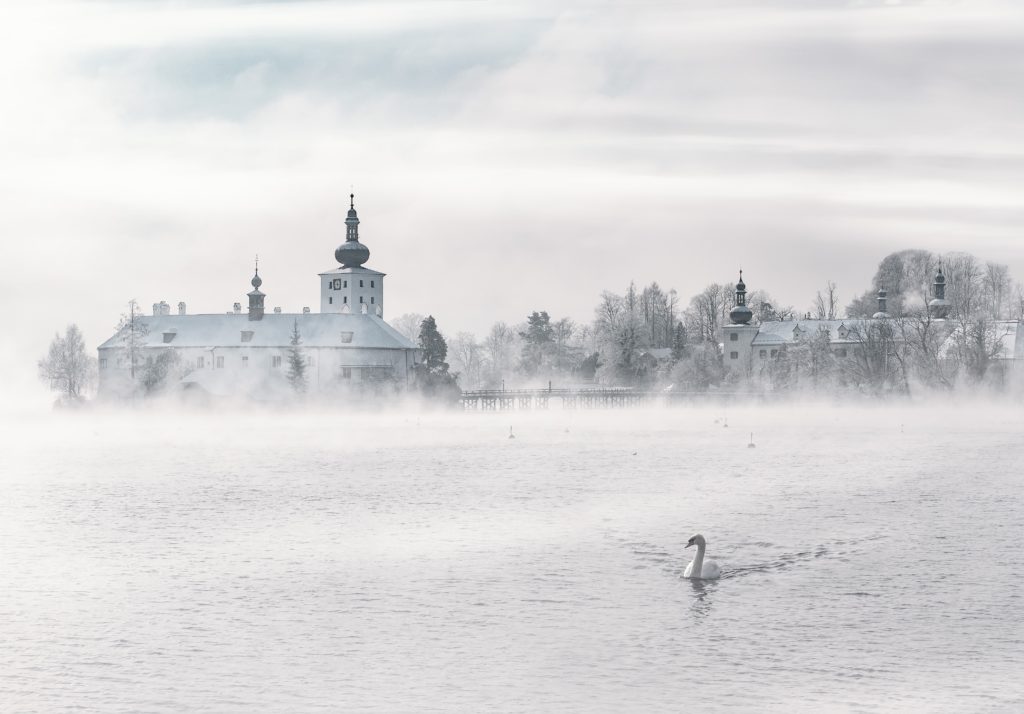 There are so many stories that could describe this landscape.
What comes to mind for you?
Leave a comment, or email it to sonjadanielson@gmail.com!
It's so intriguing, from the swan, to the buildings emerging from the mist, to the mystery of who lives there. Is it winter? Where is this, what country?
There's no prize, except for the adoration of others who see your creativity.
I can't wait to see your answers. Sonja