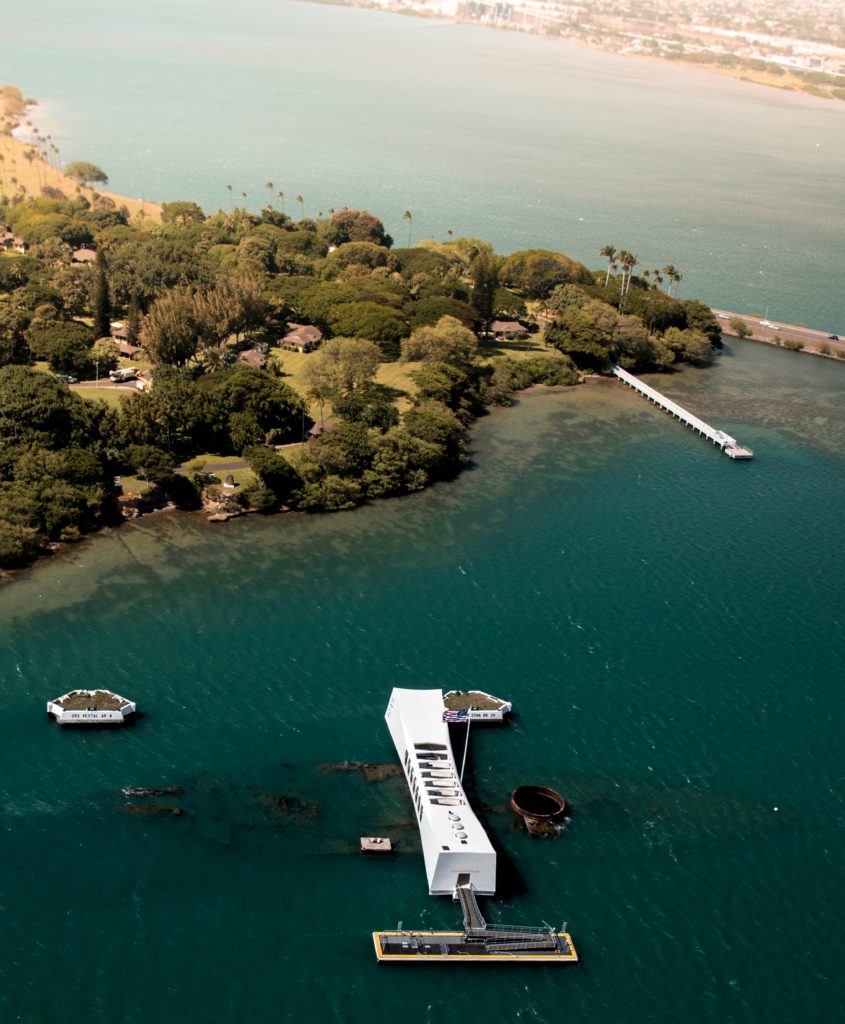 Today is Pearl Harbor Remembrance Day. Above is the USS Arizona Memorial. The memorial building straddles the rusting hull of the USS Arizona. You can see the ship below the water. It entombs most of the sailors and Marines that were killed during the surprise attack on the harbor by Japanese pilots.
The memorial was commissioned in 1949 and was funded by public and private donations.
Some survivors of the attack have chosen to be interred with their shipmates on the USS Arizona. More than thirty have chosen to have their ashes placed under one of the gun turrets. Those who served on the USS Arizona, but were not assigned to the ship during the attack on December 7, 1941, can have their ashes scattered above the site.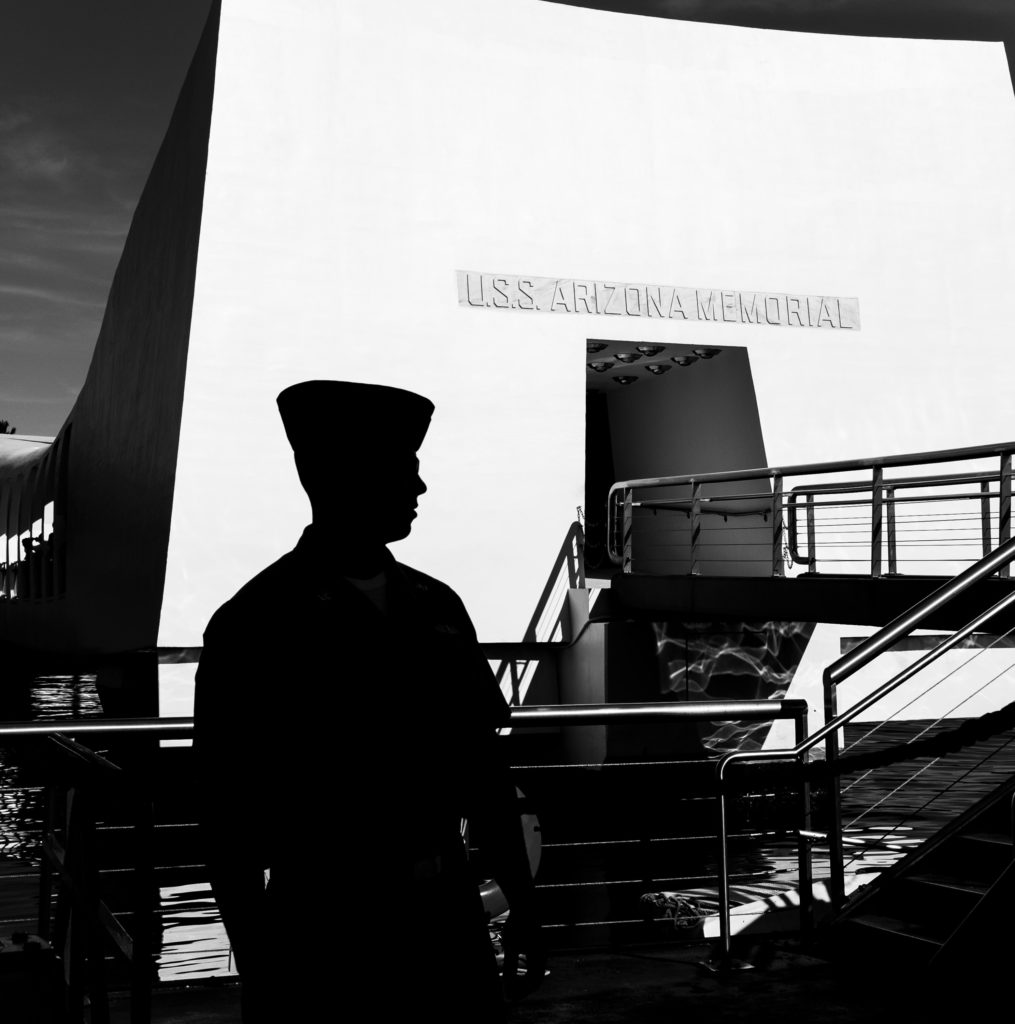 The ship continues to release fuel into the waters of Pearl Harbor. Sometimes called "black tears" or "tears of the Arizona", this oil is constantly monitored to prevent an ecological disaster if a large amount is suddenly released from the rusting tanks.
The entire band was killed. This was the only time all the members of a band were KIA. The members of the band were on the ship and most were on deck in preparation to raise the flag. When the attack began, they ran to their battle stations beneath one of the gun turrets. The band had been a finalist in the "Battle of the Music" competition between all the ship bands in Pearl Harbor.
Twenty-three sets of brothers assigned to the USS Arizona died. One father and son duo was killed. As a result of these deaths, the U.S. government attempted to discourage having family members serve aboard the same ship, but no official regulations had been made.
Mark the sacrifice of these men and their families. Sonja