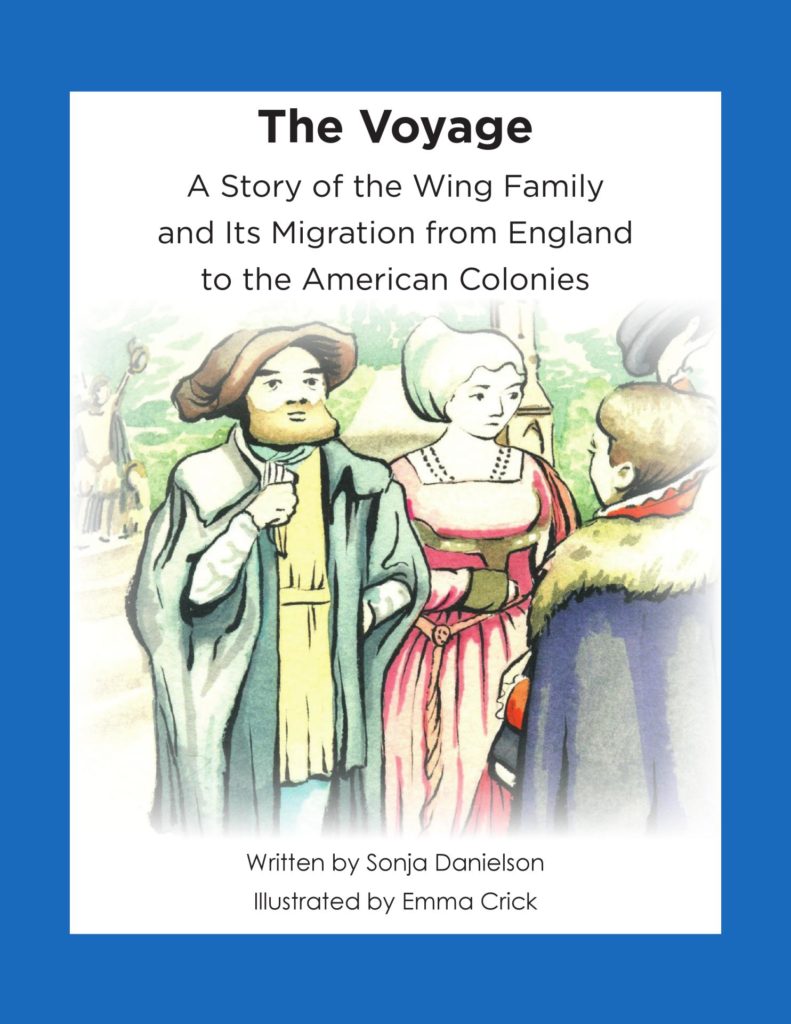 This easy-to-read illustrated book was recently released and is a wonderful story of one of America's founding families.
This story tells of the early days of John Wing as he goes to Oxford University in England to study theology.
As a non-conformist minister, John Wing traveled through Europe as he escaped religious prosecution in England under the courts of Queen Mary and Queen Elizabeth I. He intended to travel to the American colonies but died before he could achieve that trip.
His wife and sons made the trip several years later and arrived in Boston, an event that was notable enough to be entered into the diary of John Winthrop, governor of the Massachusetts Bay Colony. The Widow Wing and her sons first settled in Plymouth Colony and then moved and helped found Sandwich, Massachusetts on Cape Cod.
You can find a direct link to the ebook or the softcover in the left margin of this website, or you can search for my name, Sonja Danielson, on Amazon.com to see my complete catalog of available titles.
Happy Reading! Sonja