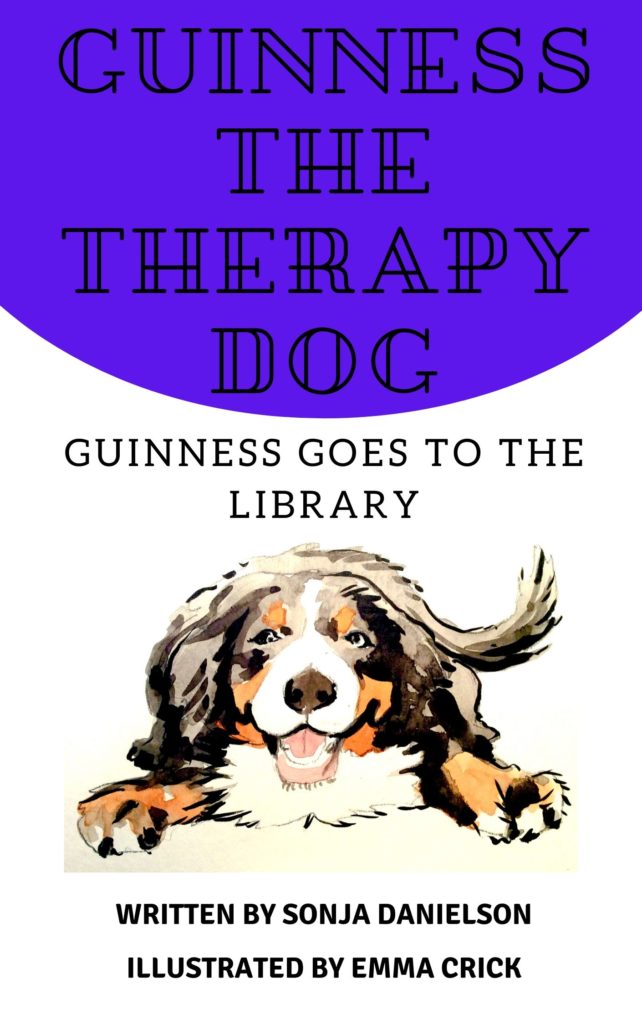 Guinness wants you to read about his adventures as a therapy dog. We are offering the ebook for FREE!
It's available only for a limited time at this special just-for-you price.
Go to Amazon.com and search for my name to see all my books, or use the link in the left margin of this web site. There are direct links for each of my books.
This book is the second in the series, but does not rely on the first book to set it up. You can read them in any order (although I recommend starting at #1!).
This is an illustrated, easy-to-read book. More advanced than a picture book, but much less complicated than a middle-grade or chapter book intended for advanced readers.
Enjoy reading about Guinness the Therapy Dog! Sonja