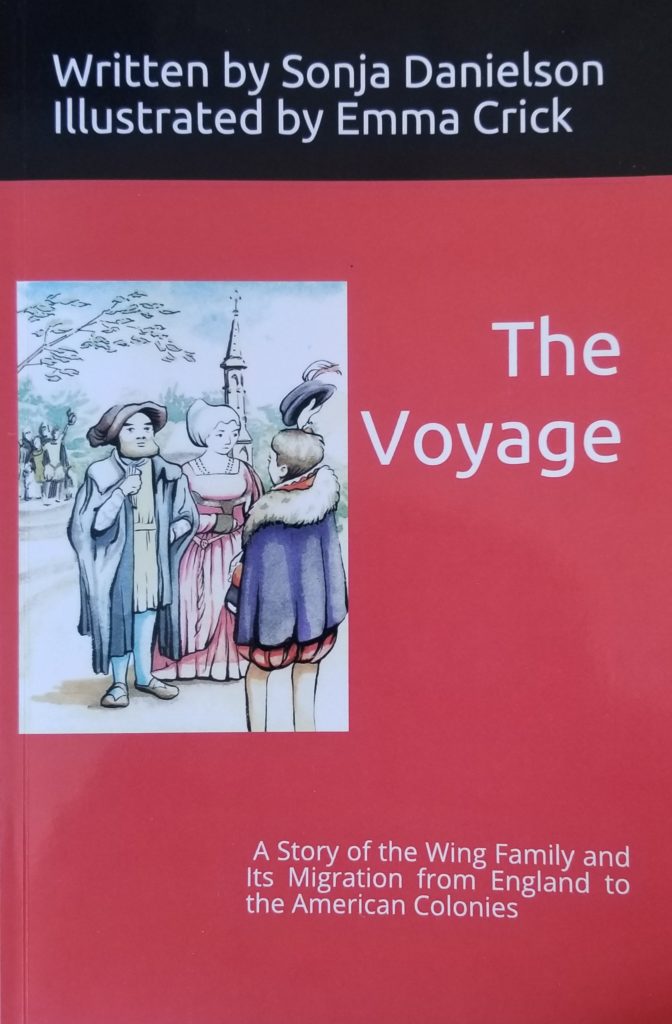 This is my latest book and tells the story of the Wing Family. This family helped form our nation. The patriarch, John Wing, was born in England and went to Oxford University.
After John died, his family emigrated to the American Colonies and, eventually, to Cape Cod, Massachusetts.
This is an illustrated, easy-to-read book that includes an interesting timeline and a glossary of locations.
I hope you enjoy this book. Sonja